So you have thoughts of improving the visibility of your website. How do you do it right? How best can you get the best out of your seo efforts ?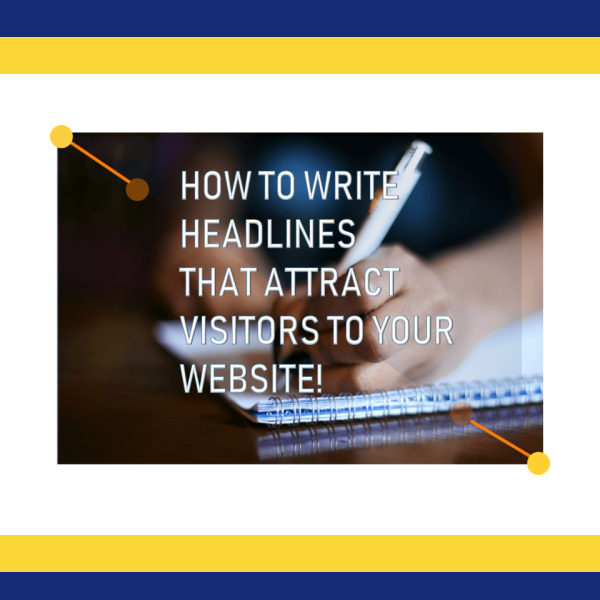 These 3 Proven SEO Headlines tactics are going to be very key for your success.
Do people or users just click on an headline because they see it? No. There has to be a trigger that awakens their curiosity.
The next question is how can you make your headlines generate that curiosity? There are way your headlines can stand out and then enjoy some attention and clicks afterwards.
Pay attention to your headline
Writing meaningful and rich contents or blog posts is very important. There is a need for your website content to meet the needs of the user. Website users must find it informative and life changing before they can be encouraged to visit your blog or website time after time.
Also to improve social traffic writing interesting and engaging content is important. If your blog posts are not useful no one is going to share it.
But as much as that is important, your headlines need to be catchy enough for users to click.
If no one clicks your webpage google won't see a need to improve its ranking. There is a need for your blog post headline to be inviting and commanding. It has to grab the attention of possible readers before they can check out the information you are passing across.
For example, instead of writing "How To Create A Website" as your website headline.
You can say, "You too can create your website in two days using this tool."
While the first headline gives them the truth that websites are created. That is no news. It is an obvious truth everybody knows.
But when you go on further and give them a hint about the duration of creation and letting them know it won't take forever to get it done, your targets will want to take a look. The second headline promises then ease and speed which is what everyone subscribes too in this fast paced environment of ours.
So what are other ways of increasing the likelihood of people visiting your website ?
Use numbers with your headline
It has been discovered that headlines with numbers are more likely to be clicked and read through because people believe numbers don't lie. And every writer obviously wont want to present misleading information in a correct way.
Writers make use of numbers to stamp their authority about what has worked for them and clear the doubts of others about certain truths. When users see numbers in your posts it makes them want to believe in the authenticity of your write up.
Using numbers in your headlines make your headlines compelling, inviting and striking.
Ensure you position the number at the beginning of the headline.
For example, "5 tips you need to write an engaging blog post" is better than "Use the these 5 Tips in writing an engaging blog post."
If you want users to believe in you and read your blog posts using of numbers are very important. People wont buy into you if they don't believe in you.
Increase your website visitors by making use of numbers in your headlines going forward.
Appeal to the emotion of your readers with your headline.
I have seen a couple of blog posts or youtube videos titled "How i overcame my fear of driving." The writer could have titled the post, "Now I can Drive."
He could have had some hits using that headline.
But you will always get better results when you can give expressions to your feelings as you write your headlines.
When you use headlines such as, "How i overcame my fear of driving" readers who have had fears while learning how to drive can easily relate with you.
Others who are on the verge of going for driving lessons or having fears as they take on driving can equally identify with you.
The headline in a way says to each target reader that they are never alone. And that if you could overcome your fear of driving they could as well.
Obviously, in the blog post or write up there will be clues available that will be useful to your website visitors on how to overcome their driving fears.
Another example of such post that appeals to the emotion of readers is this blog post Get Promoted Faster by Transquisite Consulting.
The headline or post title makes each reader see the writer as being interested about their financial and career struggles. As such this headline appeals to their emotion and touches them in a special way.
Everyone appreciates some level of care and interest in their total well-being. And of a truth everyone can do better with some more money in their account.
You can leverage these same 3 proven seo headline tactics to make your linkedin articles search engine friendly also.
There are times I am running a search on google or search engines and the first two (2) or three 3 results are actually linkedin articles.
No matter the platform you are writing on do ensure you make the best use of these 3 Proven SEO headlines tactics to get better visibility and usability for your website.
It is worth pointing out again that the body of your write up should be rich enough and also complement the catchy headline. This will make every reader that comes to your page always look forward to more of your materials.
These 3 Proven SEO headlines tactics are to be noted as you strive to better optimize your website.